Mental Health and Behavioral Health
Billing can be a real headache!
Let us be the cure.
Mental health insurance billing isn't always easy. With CPT codes, electronic billing processes, documentation, claim denials, and more, it can become a real time-suck. Our FREE e-book will help you navigate insurance billing for your private practice like a pro.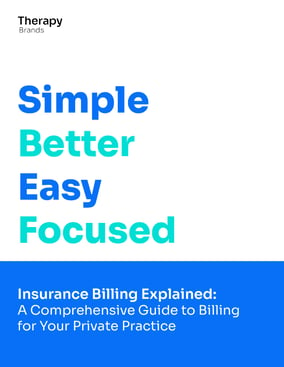 Download our FREE billing e-book to learn how to streamline your process: