Mental Health with Substance Use Recovery

A Highly Visual EHR for Intuitive Usage
With EchoVantage, you can see everything you need in one glance. No more headaches from messy data. EchoVantage offers a clear interface that's easy to use.
Thanks for your interest in EchoVantage!
Fill out the form below and we'll get in touch shortly.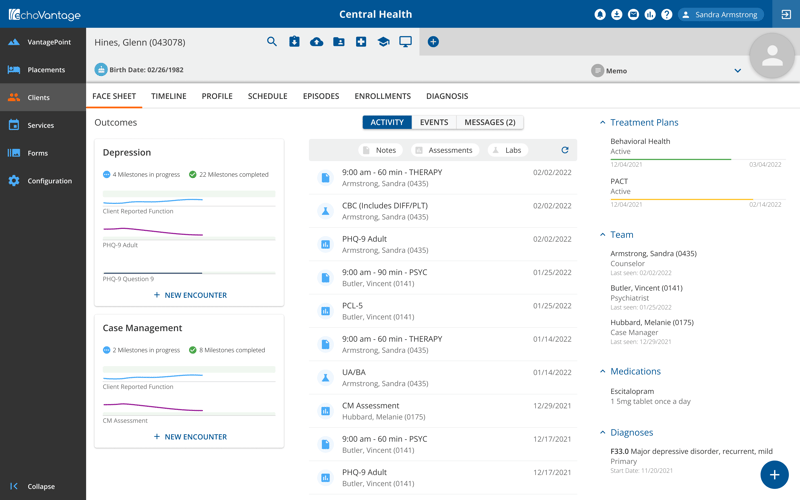 Everything you need to power your practice, all in one place.
Whether you need to check a client's history or need to prescribe medication electronically, EchoVantage helps you work smarter, not harder. Take advantage of alerts that streamline your daily tasks and highly configurable modules you can tailor to your practice's unique needs.
Reporting that Matters
In addition to CCBH reporting and references, EchoVantage offers analytics and deep links to data entry that help you stay compliant and pulls the information you need to keep growing and improving. EchoVantage offers up to 50 dashboards so you can directly see the data that matters to you.